Latin America has a really cruel and bloody history, full of wars and genocide. However, one of the things that are studied the most in a high school history class (at least here in Chile) are the various massacres done by the different governments. With this I don't mean every violation to human rights (that'd be a really long discussion), but certain events where hundreds, or even thousands of people die at once.

In here, one of the most infamous is the Santa María de Iquique school massacre, where over three thousand workers were killed by the army because they were protesting for their rights in the beginning of the twentieth century. This was awful in many ways, because these people crossed the Atacama desert along with their whole family to the city of Iquique to be heard, only for all of them to not only be ignored, but to find a cruel death.

What other massacre in Latin America do you know about?
Pedes




Posts

: 7


Join date

: 2017-07-18



Optio




Posts

: 70


Join date

: 2017-07-16


Age

: 21


Location

: Buenos Aires, Argentina



La Decena Tragica: Mexico City, February 9-19 1913.

During the Meexican Revolution, specifically the period of Francisco I. Madero's presidency. Mdero was initially very popular, but his support began to decline almost immediately. He had already alienated conservatives by removing Porfirio Diaz from office, and did the same to some revolutionary factions by refusing some of their demands. On 2-9-1913, this opposition to Madero erupted into violence in the heart of Mexico. Over the next 10 days, Madero's loyalists clashed with rebel forces, leaving 5,500 dead. Once the violence was over, Madero was forced to resign, and was assassinated 2 days later.
Centurion




Posts

: 120


Join date

: 2017-07-08


Age

: 21


Location

: Space Colony ARK (actually Canada but shh)



Acts of genocide against indigenous Mayans during Guatemala's civil war between 1982 and 1983. Jose Efrain Rios Montt was the nation's leader during this time period and is notably the first world leader to have stood trial in a national court for charges of genocide. He was convicted, but the verdict was overturned on a technicality. He would have received 80 years in prison in connection with the deaths of almost 2000 people. The civil war itself killed about a quarter of a million.
Centurion




Posts

: 119


Join date

: 2017-07-11


Age

: 21


Location

: Kansas, USA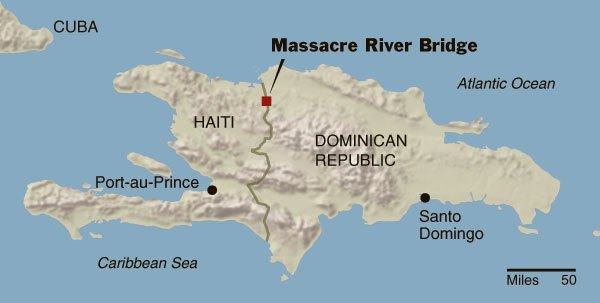 The Parsley massacre in the Dominican Republic comes to mind. Basically by the 1930s many Haitians had moved into the Dominican republic, and the dictator at the time Trujilio decided to get rid of them for economic reasons, and sent the army out to kill thousands. Now Haitians are predominantly black, so to avoid killing Afro-Dominicans the army decided to ask victims how to pronounce the Spanish word for Parsley, "Perejil". The Spanish R and French R differ in the way they are pronounced, so anyone in these Haitian camps who pronounced it in the French way was killed.
Pedes




Posts

: 23


Join date

: 2017-08-01


Age

: 19



---
Permissions in this forum:
You
cannot
reply to topics in this forum